M-Series Signs
Small-Medium Sizes
4" & 6" Widths

The M-Series offers the most economical, low-profile and modular sign solutions in the industry, without sacrificing design or quality.
The M-Series consists of a precisely engineered aluminum extrusion with injection molded caps and is available in 4" or 6" widths. With the same stylish look as the Arris Standard Assembly, the two can work harmoniously together within the same comprehensive sign program.
Product Literature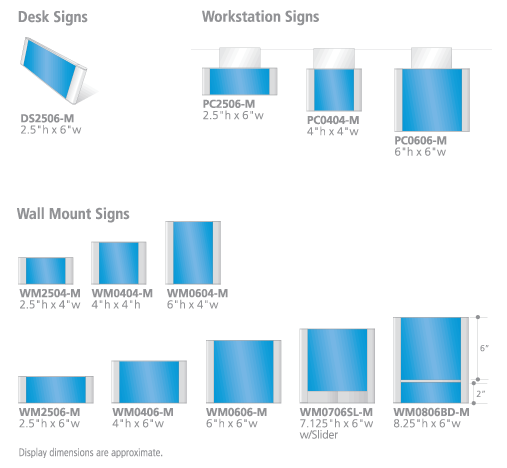 See brochure for complete product listing.